Leader Insurance Co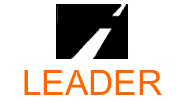 Leader Insurance Co
4100 Harry Hines Blvd
Dallas, TX 75219
Phone: (214)526-3876
Toll Free: (800)782-1020
Web:
www.infinityauto.com
Leader Insurance Company markets personal and commerical auto insurance products nationwide.
Leader Insurance is part of the Infinity Insurance group. All claims, sales, branding and marketing appear to be handled via the parent company.
Leader used to operate at the website address www.leaderinsurance.com.
Parent Company: Infinity Property Casualty Group
Social profiles for Leader Insurance Co

Leader Insurance Co on Facebook

Leader Insurance Co on Twitter

Youtube
(handle: InfinityCarInsurance)
Reviews and Ratings for
Leader Insurance Co
This company has an overall rating of:
2.00

(2.00 out of 10)

1 total review
Review of Leader Insurance Co by Undisclosed on September 18, 2014
2
(2 out of 10)
Takes forever to file a claim....
Our data on Leader Insurance Co was last reviewed, or updated, February 14, 2013
Revision History
02/14/2013 08:54 AM : Updates social profiles for Leader Insurance
02/17/2011 08:29 AM