Grange Insurance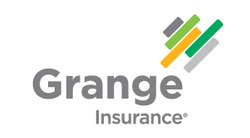 Grange Insurance
671 S. High Street
Columbus, OH 43206
Phone: (800)422-0550
Web:
www.grangeinsurance.com
Grange Insurance is an insurance provider with $1.3 billion in annual revenues and $2 billion assets (2010). Grange is located in Columbus, Ohio and operates through a network of independent agents. The company offers auto, home, life and business insurance protection to policyholders in Georgia, Illinois, Indiana, Iowa, Kentucky, Michigan, Minnesota, Ohio, Pennsylvania, South Carolina, Tennessee, Virginia and Wisconsin.
Grange Insurance (The Grange Mutual Casualty Group) includes: Grange Mutual Casualty Co., Grange Property & Casualty Insurance Co., Trustgard Insurance Co., Grange Indemnity Insurance Co., Grange Insurance Co. of Michigan, Grange Life Insurance Co., Integrity Mutual Insurance Co., and Integrity Property & Casualty Co.
Parent Company: Grange Insurance
Social profiles for Grange Insurance

Grange Insurance on Facebook

Grange Insurance on Twitter

Grange Insurance on LinkedIn
Reviews and Ratings for
Grange Insurance
Be the First to Review Grange Insurance
Our data on Grange Insurance was last reviewed, or updated, February 17, 2011
Revision History
02/17/2011 09:09 AM